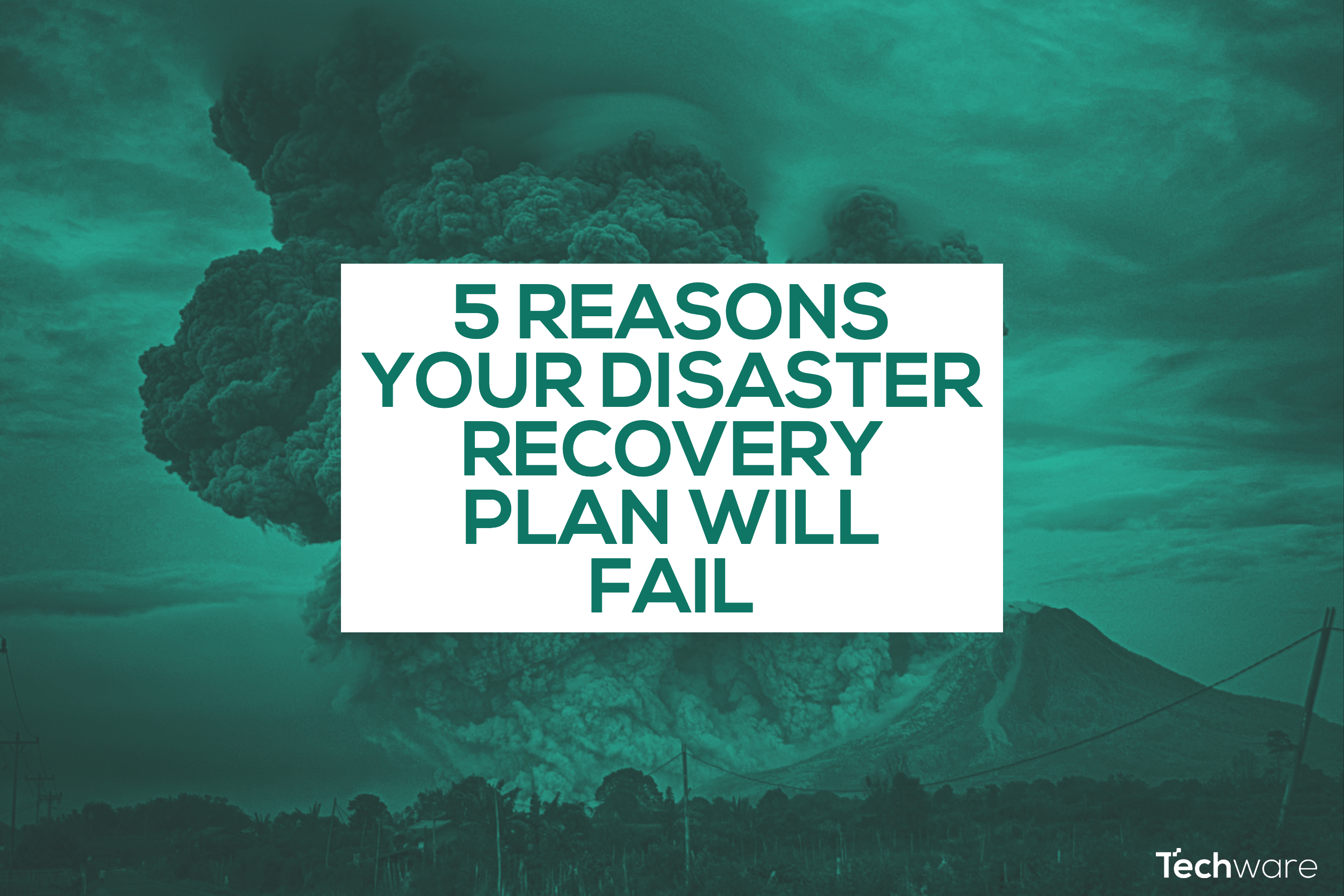 A Disaster Recovery Plan is like an insurance policy. It's the thing you never hope to need, but are thankful to have when you do.
If accidentally putting your phone through the wash feels like a chilly Spring breeze, suffering an organisation–wide operations failure would be a category 5 tornado in the dead of winter. That insurance with the help of IT Managed Services would come in handy, wouldn't it?
For something so critical to maintaining the function and security of a business, you'd be surprised just how many don't take disaster recovery seriously.
You might even be one of them. And you're not alone.
40% of all businesses rate their organisation's ability to swiftly recover operations after a disaster as fair to poor, and 3 out of 4 businesses receive a fail grading for DR strategy.
Ironically, 95% of businesses experience system failures due to incidents unrelated to natural disasters. These operational disasters account for 45% of all system disasters, with natural disasters and human error accounting for 35% and 19%.
And then there's that 1% of freak, what the hell just happened?!?! occurrences.
So if the chance of suffering some kind of system disaster is so high, why aren't more businesses investing in an effective DRP?
Think you've got DR covered on your own? Here are 5 reasons your disaster recovery plan will fail.

1:Scepticism
Think your business doesn't require a DRP? Think again. One of most common causes of DR failure is an inability to take it seriously. And DR is serious stuff. It also involves complex processes, and cost. The old 'you get what you pay for' rings true when talking DR. The cost of recovery after an operational siege far outweighs the initial investment of setting up an effective DRP.
2: Shortcuts
All businesses cut costs. But DR is not an area where you can afford to trim the fat. By reducing the focus of your DRP to only a few key applications, rather than the entire infrastructure scope, your organisation is left vulnerable. Alternatively, employing IT managed services to optimise your DRP will result in a comprehensive approach to disaster recovery. In short, your efforts to save money now will in fact cost more, and for a highly unsuccessful outcome.
3: Insufficiency
Backing up your system daily is not an effective DRP. Like an iceberg, backing up and restoring data is the just the tip of what DR involves. Ask yourself: what is your tolerance for outages? How long could your business go without a fully operational system before losing money and risking reputation? These things that can be taken care of by IT managed services, are important to factor into your DRP and will ensure your business can quickly resume mission critical functions post disaster.
4: Lack of Analysis
Implementing a DRP is not where your disaster recovery story ends. It never ends. Think about how often things change within your organisation. Configuration, software, applications, clients and goals — these can all change on a daily basis. Therefore, your DRP must similarly change to suit your ever-evolving business requirements. Consider the possibility of IT managed services for assistance, as ongoing analysis is key.
5: Verification
If your DRP isn't verified, it will fail. Just as you're an expert in your field, IT specialists know the ins and outs of disaster recovery like the back of their hands. Having your DRP verified by an independent advisor will ensure all your bases are covered.
Effective and comprehensive disaster recovery involves more a backup check. Without a verified DRP, your disaster recovery efforts will fail. Rain, hail or shine.