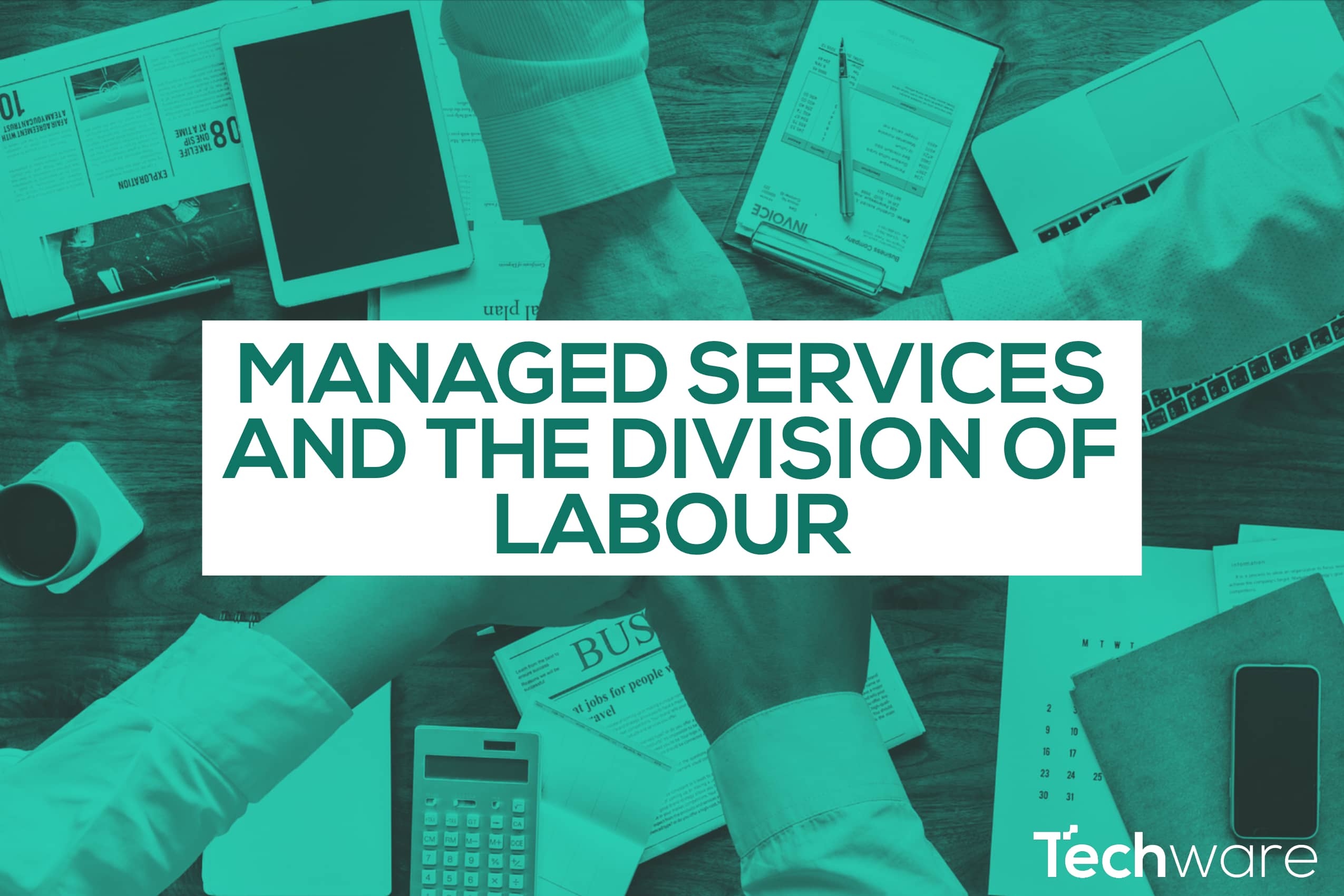 Looking to improve productivity and business performance? Outsourcing your IT through

professional services

might be one way to do just that.
The concept of the division of labour and its impact on productivity has been known for centuries. By allowing workers to specialise and focus on what they do well, while taking away non-core tasks and handing them to specialists in their own right, means everyone benefits from a higher level of co-operation, delivering a performance benefit.
At the heart of it, that's the simplest, yet most powerful value proposition offered by a managed services engagement.
Of course, the provision of technology-based professional services is increasingly complex given the rate of innovation in this sector, and the high level of sophistication of the systems and services required to run any business. This even further advances the case for managed services – not only owing to the degree of specialisation required for the efficient operation of IT infrastructure and professional services, but also because 'keeping up' is difficult for businesses focused on other activities.
That's why more companies are looking to offload the costs, challenges and administrative overheads associated with operating their own in-house IT departments. By outsourcing to managed IT service providers, they can focus on their core business. They can reduce costs and improve the three most important aspects of IT: reliability, availability and scalability (the last one doesn't just mean scaling up, but also down – business requirements change constantly).
There is a good deal of flexibility in managed professional services provision: the breadth of services you choose to outsource depends on your company's situation. Whether your infrastructure is physical or virtual, on or off premises, or the skill level of your IT staff all affect the level of service you require.
With most service providers, you can outsource only those functions you prefer not to handle in-house and 'mix and match' services to suit your situation.
However, we're confident that if you explore managed services you'll soon come to realise that the benefits are real, the process smooth and the service excellent. In time, that could lead to going 'all the way', contracting out every aspect of IT service and support so you don't have to worry about it at all.
With a complete, virtual IT department, the division of labour is applied to your IT requirements. That means focusing on your core business, while benefiting from optimal delivery of the professional services and infrastructure required for a performance company.