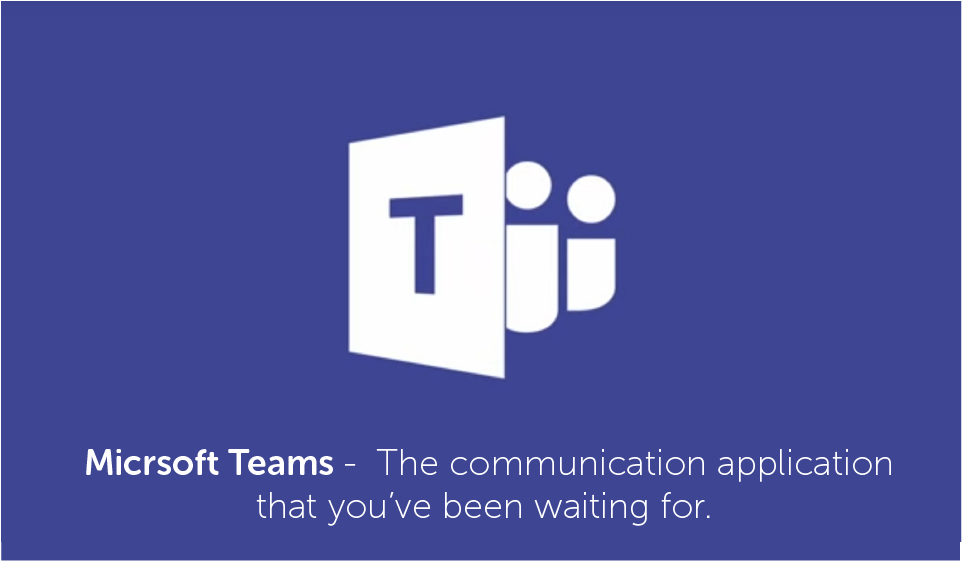 Office 365 is an incredibly powerful workplace tool for any organisation. From the seamless integration across platforms to the ease of remote working, smart features, the list seems to go on indefinitely.
There's a new feature being introduced into your 365 experience and it's called Microsoft Teams. After much anticipation the latest release from Microsoft has been welcomed with open arms and the first reviews from users are very, very good.
This may seem a little confusing to existing 365 users as you already know there are features like Yammer and Sharepoint so what's the need for another new service?
This is easily explained by looking at the features of both of the applications, Yammer is more like a Facebook style posting to a wall format. Yammer is perfect for posting a status update to the whole company or releasing an important update. Teams is a little different as it draws similarities to Slack (or other chat programs) where it is centered more around in the moment interactions.
Slack is going to prove stiff competition to Teams however with a different pricing structure and the adoption rate of Office365 in a large number of organisations and the integration with the Office Suite it is going to be hard to ignore.
"Microsoft Teams is a chat based workspace that gives people one place to connect and create in inherently human ways"
Teams is positioning itself to be the hub for teamwork and enables you as a manager to give your team instant access to everything that they need in 365. All of the interactions that you share will be in the team workspace, fostering collaboration and innovative thinking. You can work from documents straight from the teams app.
While all of us might not be able to get our hands on the software right as this moment (it's available for limited trials for selected Office 365 subscribers) the full release is expected to hit early 2017.
"