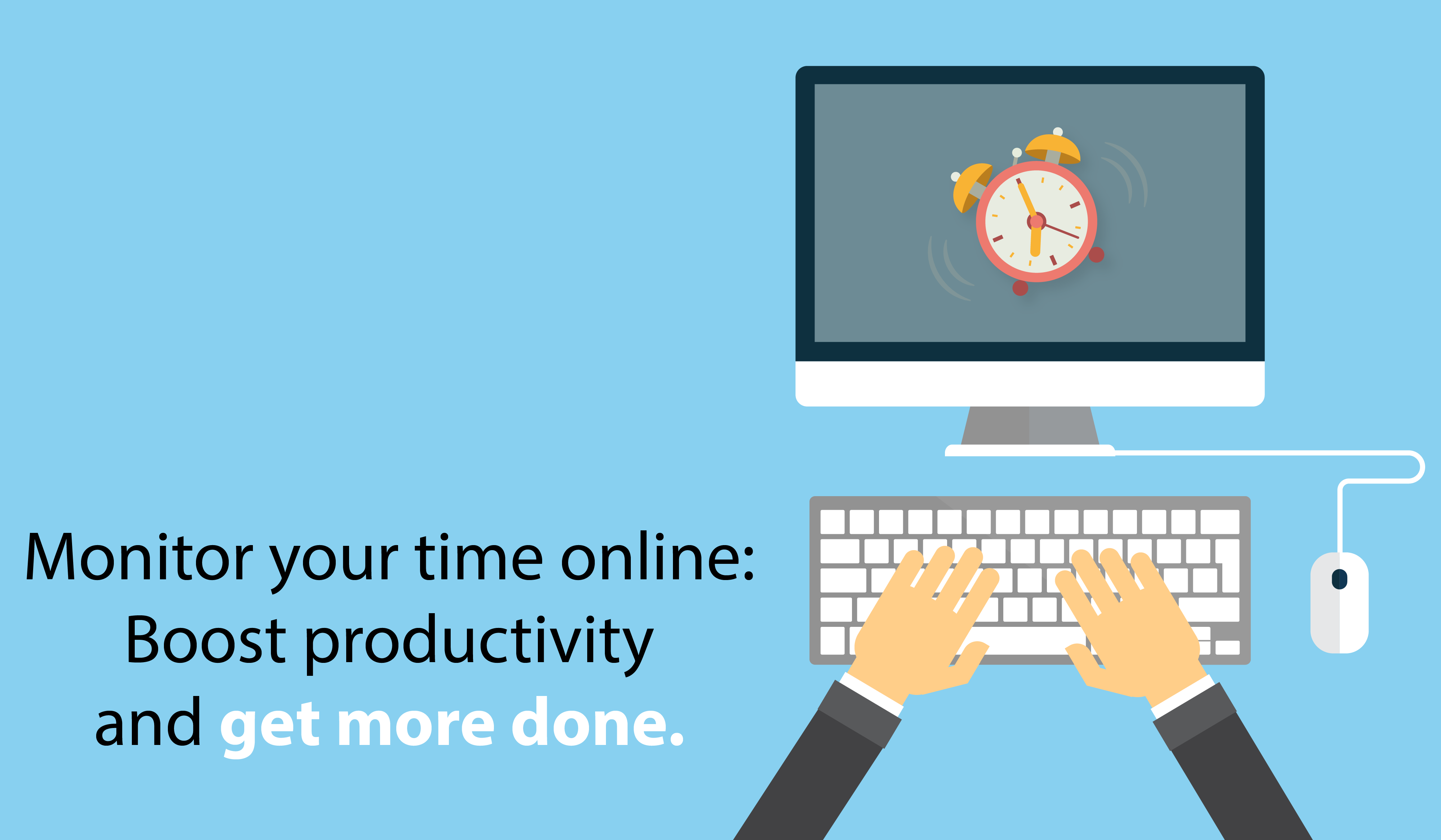 We've all been there, it's 3pm on a Wednesday afternoon and suddenly you realize that its ten to five and you've been researching what to cook for the kids, watching some Youtube and far too much Facebooking.
Today we're looking at a selection of different applications that you can use to monitor and increase your productive time online. You might be surprised by what the results are and the things that you can do right now to get you back on track.

Once a month we all receive statements from our bank, some (most) of us look back and see where all of our money has gone with shock! Every time I'm left scratching my head thinking where did that all go?
RescueTime is essentially a bank statement for your time online. It runs securely in the background and monitors where you are spending your time as you go about your daily business. In the free version you are given access to Goal setting, tracking of time in websites and applications and also a weekly email report. This report may hold some surprises in store so be ready for the shock after you've signed up, but also be prepared to get more done!

This nifty app is based on the Pomodoro technique, not sure what that is? I wasn't either.
"The Pomodoro Technique is a time management method developed by Francesco Cirillo in the late 1980s.[1] The technique uses a timer to break down work into intervals, traditionally 25 minutes in length, separated by short breaks. – Never heard of it? No problems, FocusBooster breaks down your tasks into manageable pieces to enable you to work within a timeframe. "
Being able to breakdown your day into manageable time periods makes you accountable for each minute of the day. Focusbooster also generates reports for you to see how productive you were, the ability to create timesheets and many other features. This would be very useful for a freelancer/contractor who is billing clients for their time.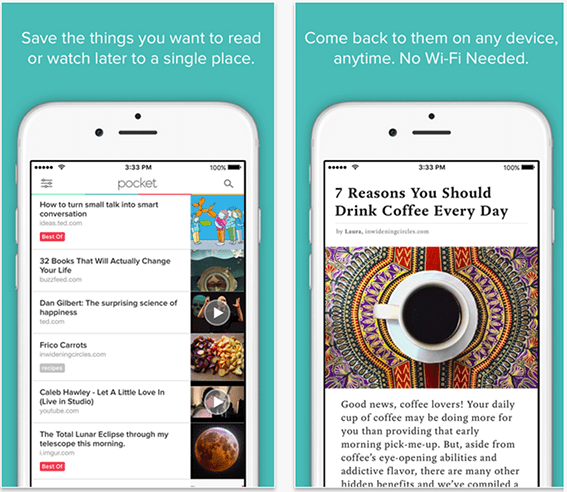 Available for your iPhone Pocket, is the app that you need to organize articles and other interesting bits that you find around the internet. This ingenious little app allows you to save and store articles that you find around the web and even lets you browse them when you are offline. Travelling for work? Why not utilize pocket when you're in the sky to catch up on the news you missed in the day.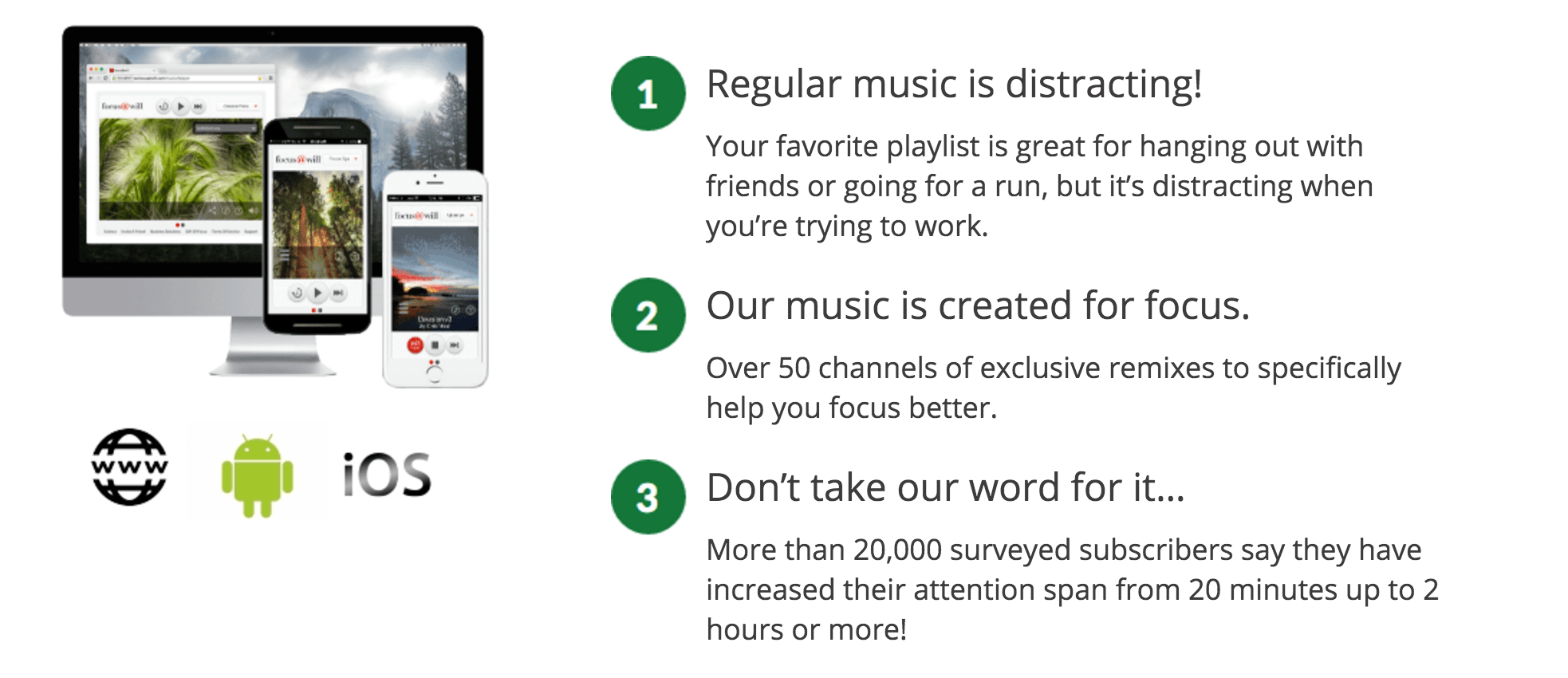 Do you love your Spotify or iTunes Music account? Well the people over at Focusatwill have taken what you love about music streaming on the go and filled their playlists with music which is scientifically proven to make you more productive. One of the statistics that they are proud of is that
"More than 20,000 surveyed subscribers say they have increased their attention span from 20 minutes to up to two hours or more." – That's pretty impressive.
While these four applications can definitely improve your levels of productivity another option that we know a lot about at Techware is the cloud. If you're not too sure about what the cloud is or how it is going to save you time click here to download our informative eBook and let us explain it for you.