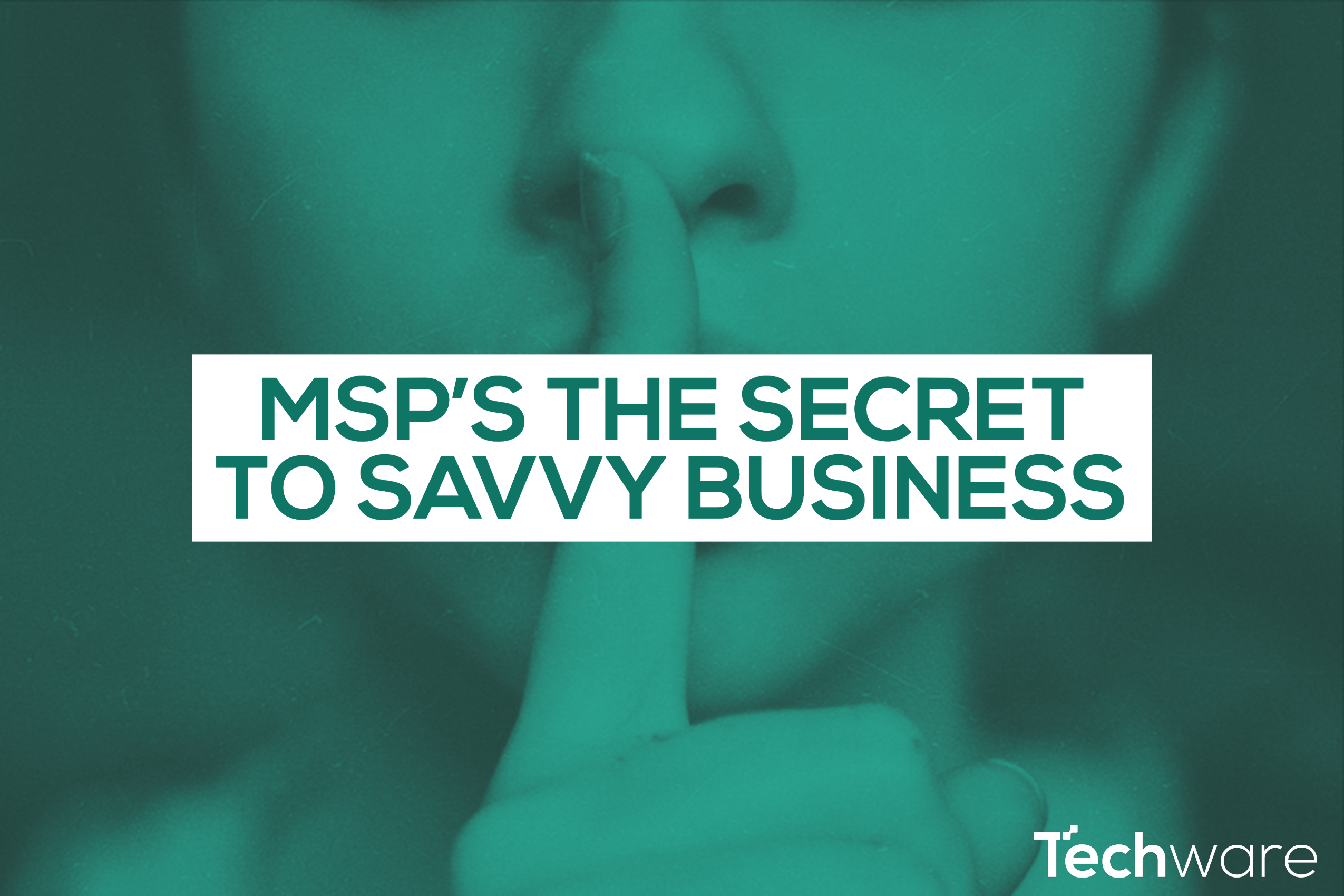 On your way to work this morning, there is a good chance that you won't be worrying about whether a staff member will be available to keep the electricity running at the office.
This is because we have come to accept that electricity is an outsourced service, delivered by a power utility company.
So why then should you not think the same way about IT services?
Businesses today are realising that it is more economical to trust IT responsibility to an outside professional. Here are the top reasons why you need to outsource your IT to get business savvy.
1) Decrease Business Risk
By outsourcing your IT to a managed service company, you are also mitigating your business risk. Think about it. Key IT staff taken out by illness or holiday? A nightmare situation for your own IT operation. By outsourcing to a firm like Techware you gain the benefit of a team of IT professionals who understand your system. They will ensure that your staff and IT operations continue to be productive, come rain or shine.
2) Your Company Technology Capability Increases
A third party is better equipped. Better resourced and with many key team members equipped with specialist skill sets. Third parties are able to target every aspect of your IT needs. They are also better placed to tackle any business initiatives, thus increasing your capability.
3) Technical Management is Easier
It is super hard for a non-tech savvy person to manage the day to day challenges of an IT operation. By outsourcing, the headache is removed. Replaced by a technology expert who will work through technical issues and assist in making the right decisions.
4) More Reliable System
A managed service provider will change your IT from the position of firefighting issues to preventing IT issues. Most IT problems can be spotted in advance. Often before it leads to costly downtime, security breaches or loss of data. An external provider also brings best practice. By keeping you up to date on modern IT solutions from On-Premise IT to Cloud technology.
5) Reduce IT Cost
According to CompTIA, 96% of people who utilised Managed IT Services for their business are satisfied. Among these people, the average cost saving on IT is 25%.
Just like any business, the quality of the managed service will vary from company to company. It's up to you to ensure they will be the right fit for your business. Before you adopt their processes, be sure to do a thorough background check and always ask for references.
Check their workflow process document, find out about their culture –ask a thousand and one questions. Just make sure it is the right fit!