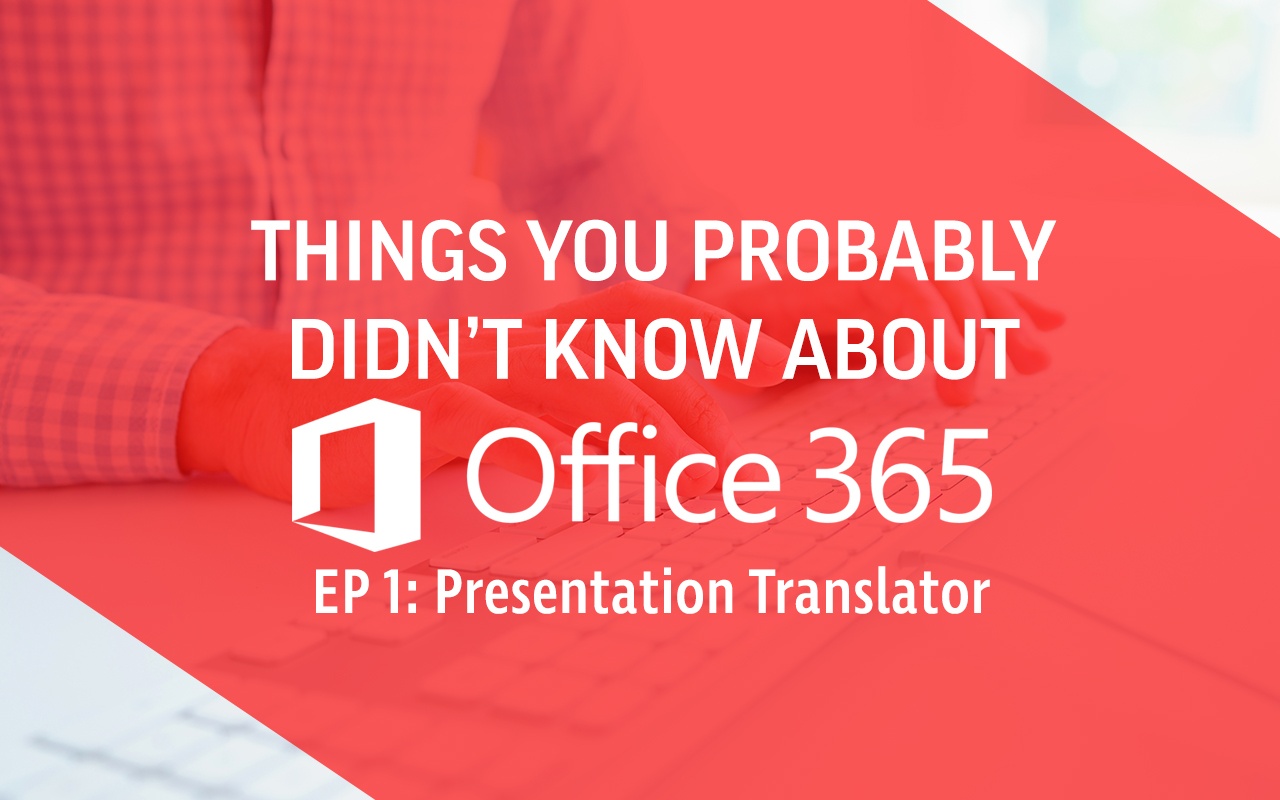 Hi and welcome to Tech Scoop, my name is Trent Paora and welcome to a new quick series that we're calling "Things you probably didn't know Office 365 could do."
Today I want to talk about Microsoft Presentation Translator if you don't know what this is you'd be forgiven for thinking that it would just translate your presentation and well quite frankly you'd be half right. To give you a little demonstration let's jump into a quick presentation.
Before the presentation begins, you'll notice this custom screen, I'll explain more about this in just a little bit.
At this point you might be thinking, come on Trent, this isn't all that impressive It's translating what you say into text.
And to that I'm going to tell you to hold on just a minute. Microsoft has really hit it out of the park with this PowerPoint add-on as it enables live subtitling in up to 60 languages. Unlocking the door to accessibility and giving presenters the opportunity to bridge the language gap.
Where this feature really shines is how the translations are delivered to up to 100 participants in real time. Remember that custom screen from the start of the presentation?
All that you have to do as someone watching is download a smart phone app, or jump onto a web browser punch in the information from earlier and it's as easy as that.
It's also possible to ask questions or make comments to the presenter which are made available when the presenter enables a Q&A session – if these are typed, they are also translated in the presenters language.
And that's it for this episode of things that you probably didn't know Office 365 could do. If you want more info, I'm going to leave it in the description below. If you want to have a chat to me just jump on to www.techware.com.au have a look for this little box, and it's going to be me there to help you out.
And until next time, thanks for watching, have a fantastic week and I'll see you soon.