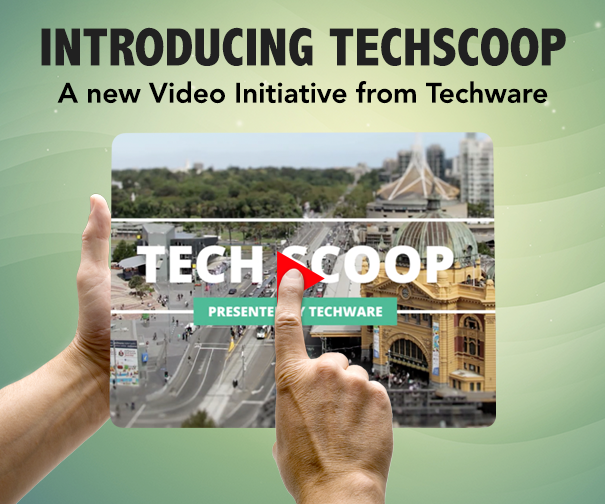 Hi and welcome to Tech Scoop a new initiative brought to you by Techware. My name is Trent Paora and I'm really excited to have the opportunity to be your host on this journey that we've decided to embark upon. We as a company have decided to invest in creating videos like this to connect with you, our audience better. It enables us to bring you more relevant issues, in an easy to access format, at a much faster speed.
What we're aiming to achieve is to establish a hub of friendly informative content that educates all levels of business, from Chief Information Officers, to General Managers, to administration staff. We want to give you access to the things that make us tick, we want to bring you out there into the discussion in our office so we can connect with each other.
Here at Techware we're blessed to have such a diverse team of IT experts who have so many varied interests that just means there's idea's coming in all the time for us to discuss.
As you can probably tell, I'm pretty excited about what we can achieve with this new medium and I'm looking forward to the content that we're going to be creating in the future.
And until next time, I look forward to seeing you soon, and have a fantastic week.