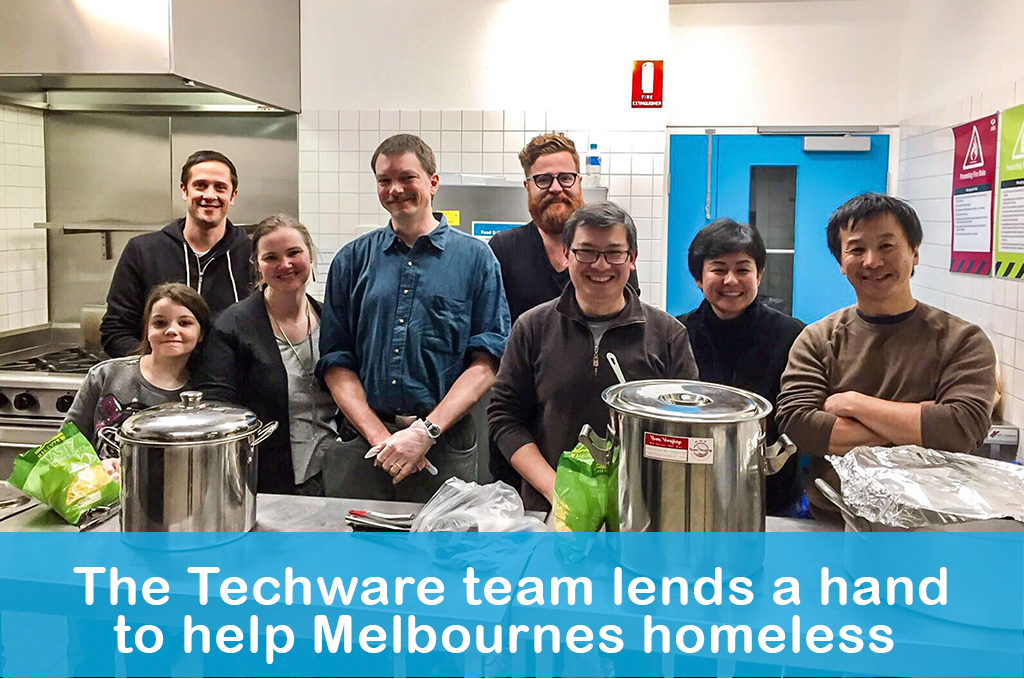 For the second year running the team from Techware have spent their Saturday afternoon and evening preparing and serving a hot meal for those sleeping rough or living in hostels in and around Melbournes CBD.
The initiative was started last year and has been a long standing goal for Techware to establish and annually run an event where we are able to give back to our community.
The day started with excitement at Vivian Sia's (Director of Techware) house where some members of the team arrived early to prepare a mountain of pasta and some delicious, piping hot bolognese sauce. After learning some valuable lessons from last year (we're IT Professionals, not chefs!) we had around 4 huge pots of pasta and sauce ready to go.
When we arrived at the Multicultural Hub in Melbournes CBD we were greeted by around 60 community members who were looking very much forward to a warm meal on a cold Melbourne evening. The volunteers who consisted of both Techware staff, friends and family felt privileged to take some time to give back.
The overall response that we received was that the spaghetti bolognese was a big hit with participants who ended up coming back for more (which was great to see!) The vanilla slices, ice-cream and other cakes were also a favourite.
At Techware believe in the importance of giving back to the community, highlighting important causes and providing resources to initiatives that we strongly believe in.
Want to know more about Techware and how our philosophy of building better lives drives every decision in our business? Check out the video below.