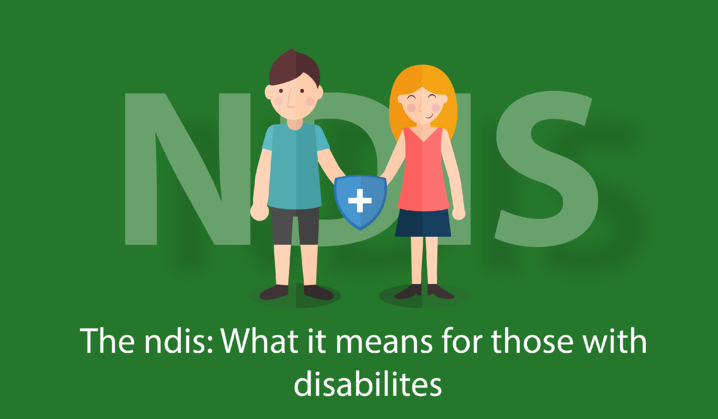 One thing that the NDIS is going to mean for participants is choice. The ability to select activities and supports that are going to benefit participants in the long term. This coupled with achieving goals, the NDIS is set to turn the disability sector on its head.
"The NDIS is revolutionary because it is taking an entirely new approach to disability services an approach that is built around the needs and the potential of the individual, an approach that sees the individual as a life-long investment, rather than a year-to-year unit of cost, an approach that replaces the welfare model of disability services with an insurance model." - Bruce Bonyhady, Chairman National Disability Insurance Agency.
The NDIS will foster innovation, which for participants will be profoundly different to any experience they have previously had. It means not only will participants have greater choice and control, they will be a part of a growing industry where technolgy will give rise to new experiences and new opportunites that may have never been possible under the old system.
The NDIS has already given opportunity for new ventures to be created and one of these is Clickability (if you're not aware of what this is think of it as a Zomato for service providers).
Clickability is so exciting as an individual can search for the types of services that they require and read independent reviews from other users. This in turn creates accountability if service providers are underperforming and instant access to information about exceptional providers to participants their families and advocates.
Technologies like these will continue to be created and introduced and the great thing is that are all going to be for the benefit of those living with disabilities.
With the roll-out of the NDIS having started in July it also means that alot of participants will be transitioning to the scheme over the coming months and years. With any new scheme or initiative there will be teething problems and when the full roll-out has been completed by 2018-19 460,000 Australians with disabilties will be covered.
What the NDIS really means for participants is that there is massive opportunity on the horizon. Opportunities for new providers, better services, improved technologies and a greater focus on the individual - the future of disability is here, and it looks great.
To check if you are eligible for the NDIS: Click here for the NDIS Access Checklist.