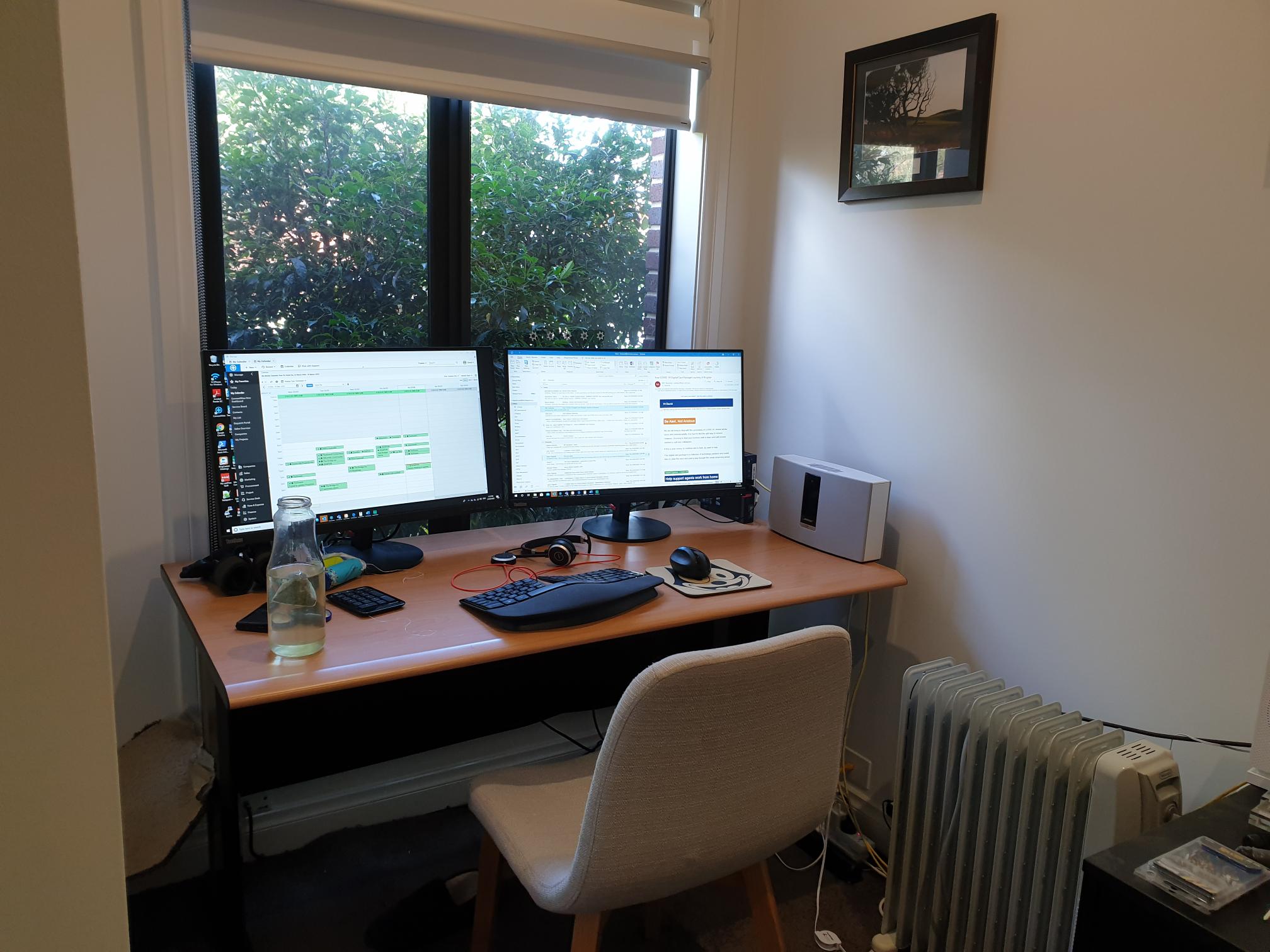 The global COVID-19 outbreak has changed our community overnight and forced a large portion of the workforce to work from home. We are seeing businesses and employees adjusting: my local HIIT gym are now providing classes online, our favourite restaurant is now doing home deliveries, and we've started picking up goods via drive through at the Southland Shopping Centre.
The result of these sudden changes has resulted in our support team being inundated overnight with requests for help in setting up systems to work from home.
Prior to the outbreak, some businesses had held back from working from home due to concerns around productivity, collaboration and effectiveness. But now that we find ourselves in the middle of this, we have no choice in the matter, and we must dive right into working from home. This digital transformation calls for a sudden adjustment of our technology and mindset, but it must become our new normal.
After two weeks of this work from home frenzy, I have some personal and client experiences to share that you may find educational.
What Has Worked Well
Office Teamwork and Collaboration - Stay connected to colleagues with Microsoft Office 365's Teams app for video/phone meetings, sharing files and chat. Not only does it help improve engagement for remote workers, it integrates with other office tools that we know and love so well, including SharePoint, One Note, Word, and Excel.
Maintaining Customer Call Experience - Some of our clients, as well as the team at Techware, are using RingCentral to host their telephone systems on the cloud. Despite their staff now being dispersed over various locations, all calls continue as though it was another day in the office, including group calls and those made to phone extensions. Meanwhile, other clients with traditional phone lines have had to divert incoming calls to mobile phones, which has negatively impacted their customer experience
Scalable Resources The sudden increase of workers at home has caused strains on system resources, and computing requirements have increased dramatically. But being in the cloud allowed our clients to respond to increased resource demands within minutes while other, non-cloud organisations were still waiting on the hardware and internet speed upgrades needed to service their staff remotely.
Increased Security Concerns
Since the COVID-19 outbreak began, there has been a 40% increase in cyberattacks and we are expecting even more increases. With corporate networks now extended to include employee homes, enterprise-level cyberattacks against home networks and individual computers are on the increase, with unsafe internet behaviour being a primary cause. With home/company network integration now the new norm, how do we extend corporate-grade cybersecurity to home networks? How can we prevent cybercriminals from penetrating company networks via unsuspecting remote employees?
Now more than every it is vital to have a detailed security roadmap that lays out policy for:
Strong protection on individual user accounts and personal devices (smartphones, tablets, laptops, etc.)
Extending security protection to home networks to prevent unsafe internet activity
Strengthening email security to guard against increasingly sophisticated phishing scams
Personal Management and Home Environment
Having a noisy house with two young kids, I have been avoiding working from home, but I had to adapt like everyone else. Some of the things I do to ensure I can focus and be productive include:
Plan my activities the day before I do them with a schedule
Start my day early, with the same routine I would have if heading to the office
Made a separate area for work away from the living room. (I even pretend that I am heading to the office by telling the family that I am off to work, even though it is only a few feet away!)
Make sure that my work environment is physically comfortable, so I know I can think and be productive
Commit to completing all activities I scheduled for the day
Work when I am normally most productive
Schedule chats and meetings with staff beforehand using video conferencing software
Hopefully, businesses are learning how to operate leaner and more efficiently during this crisis, and this will permanently change the way we think about work. It's easy for me to imagine that when all this is over, business executives will question the old way of working and ask themselves whether they really need to rent all that office space.