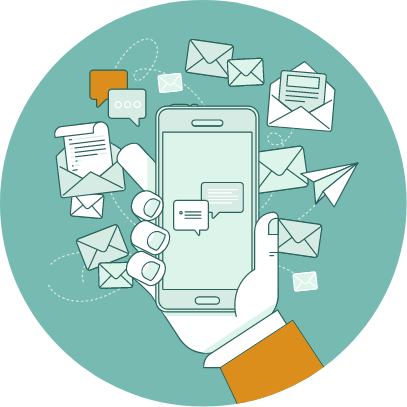 How do Techware's Email Security
solutions work?
Our Email Security solutions are a cloud-based combination of proven security policies and applications, expertly configured by our seasoned specialists. Whether you are using a cloud or on-premises email platform, we'll keep your outbound, inbound, and internal messages safe from any kind of online attacks. We achieve this by detecting and blocking suspicious attached links and files in real time. Our intuitive threat intelligence will also help your employees steer clear of impersonation traps or malicious emails that come from seemingly legitimate domains and senders.
To ensure effective, all-round protection of your email network, we'll also host a simple, jargon-free security awareness training for your employees. Routine updates and upgrades and ongoing support from our specialists are also part of your cost-effective bundle. With Techware's Email Security solutions, you can protect everything you have worked for from both email-borne and human risks without lifting a finger.