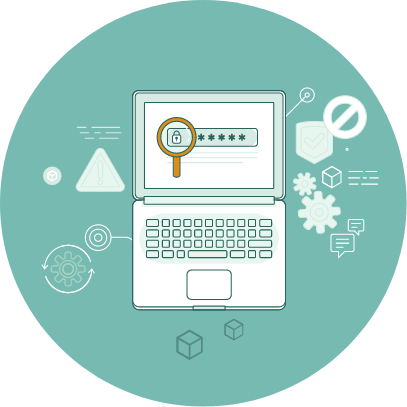 How do our Network Security solutions work?
Our Network Security solutions are a combination of best-in-class robust firewalls, content filter, network sandbox, and applications security. Coupled with expert configuration by our specialists, these solutions will secure your web and email gateways and protect your networks, systems, and databases from current and future threats.
When you partner with Techware for our Network Security solutions, our specialists will learn about your existing security setup and challenges. We'll then walk you through your new technologies, how they'll help your business, and how we'll integrate them with your existing systems. And after a swift, smooth implementation process, you can count on Techware teams for responsive help no matter your questions or problems.