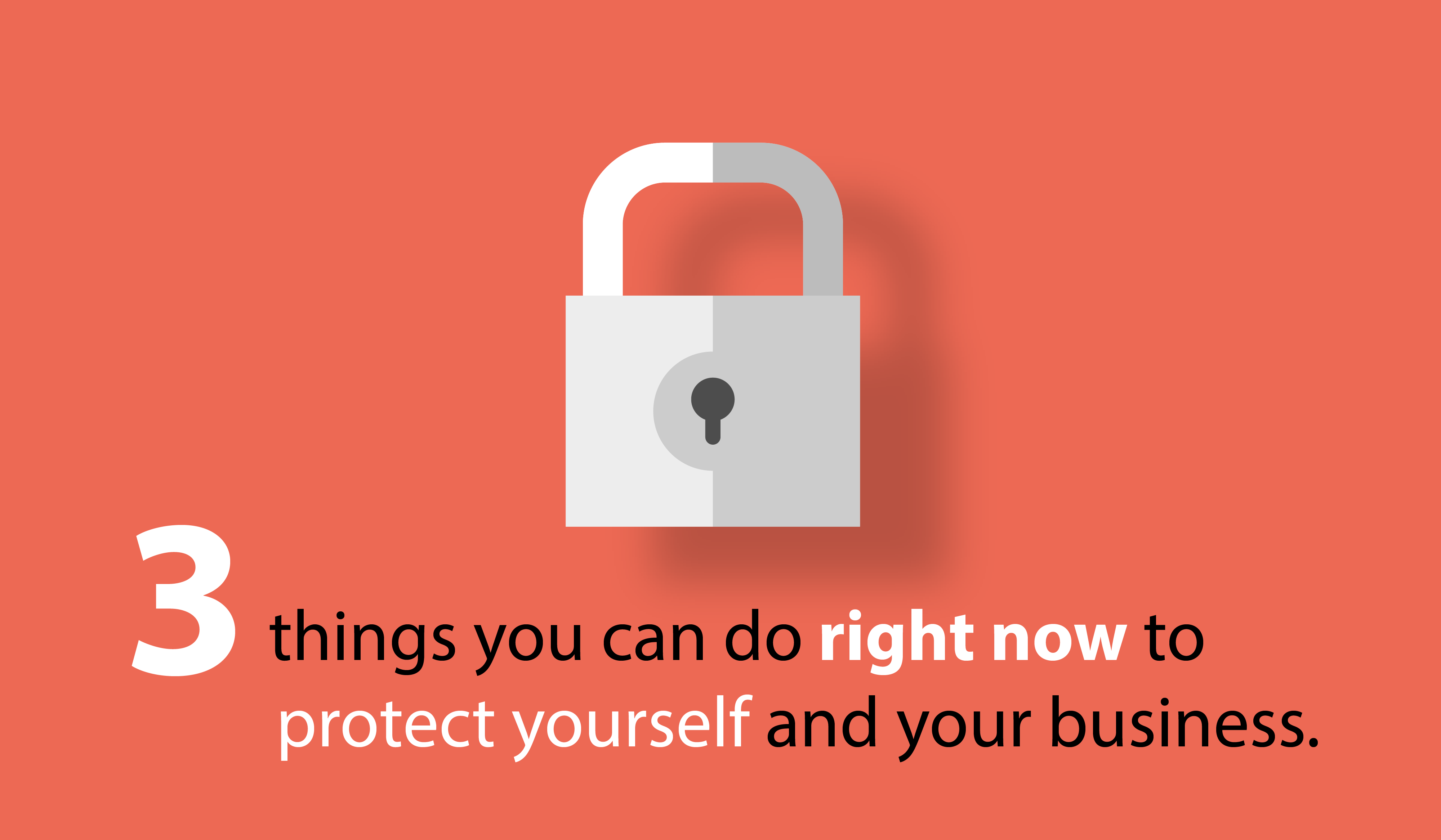 An issue that all business owners have asked at one point is "how do I keep my data secure?" When it comes to small business there are two myths that are consistently perpetuated; "It won't happen to me" and "there is nothing that I can do" Unfortunately, both of these could not be further from the truth.
"It wont happen to me" rings through the mind of all business owners who think that their data is not of value, or due to the size of the organization hackers won't target them. Incorrect. Data is valuable to hackers and understanding their motivations allows us to be one step ahead of them. To hackers, data is data, it is all important and can be used to exploit owners or expose their customers and if the data is not secure this is easily achieved.
Last year alone Crypto-style ransomware grew 35% Symantec 2016 Internet Security Threat Report. These statistics are alarming and the speed that a hacker can gain access may surprise you:
"In 93% of breaches, attackers take minutes or less to compromise systems." 2016 Data Breach Investigations Report from Verizon.
What can I do right now?
Passwords
Abcd1234 wont cut it anymore, neither will Spot; the name of your favorite childhood dog. Even novice hackers can access this information within minutes and once they have their sights on you, your data will be compromised. Password managers are a brilliant place to start. Some of the best options available are free and create strong, secure passwords storing them in one place, ensuring that passwords and your data are not easy pickings for an opportunistic hacker.
Do you have control of your website?
Most businesses outsource their website and when they do all of their security information is stored with a third party. This is often not audited nor updated and is often inaccessible once the relationship has finished. Without a working relationship with the person who established your website makes it near impossible to make changes even if you are the business owner.
Update, update, update.
We can't stress this enough. Not only is keeping your security software upto date crucial, but if you do happen to control your own website, you need to ensure that you are updating this. If you are using a Content Management System like WordPress, this platform needs you to perform updates. Hackers know the vulnerabilities in the older versions and if you are still using this, your website, data and customer data is at very high risk.
If you are concerned about security in your organization you need to be sure that you are working with an IT provider who understands your business and where the vulnerabilities lay within your organization. Techware has worked with many businesses around Melbourne to ensure that their data is secure and backed up to eliminate the stresses that come along with protecting your data. If you want to learn more about security, click here.