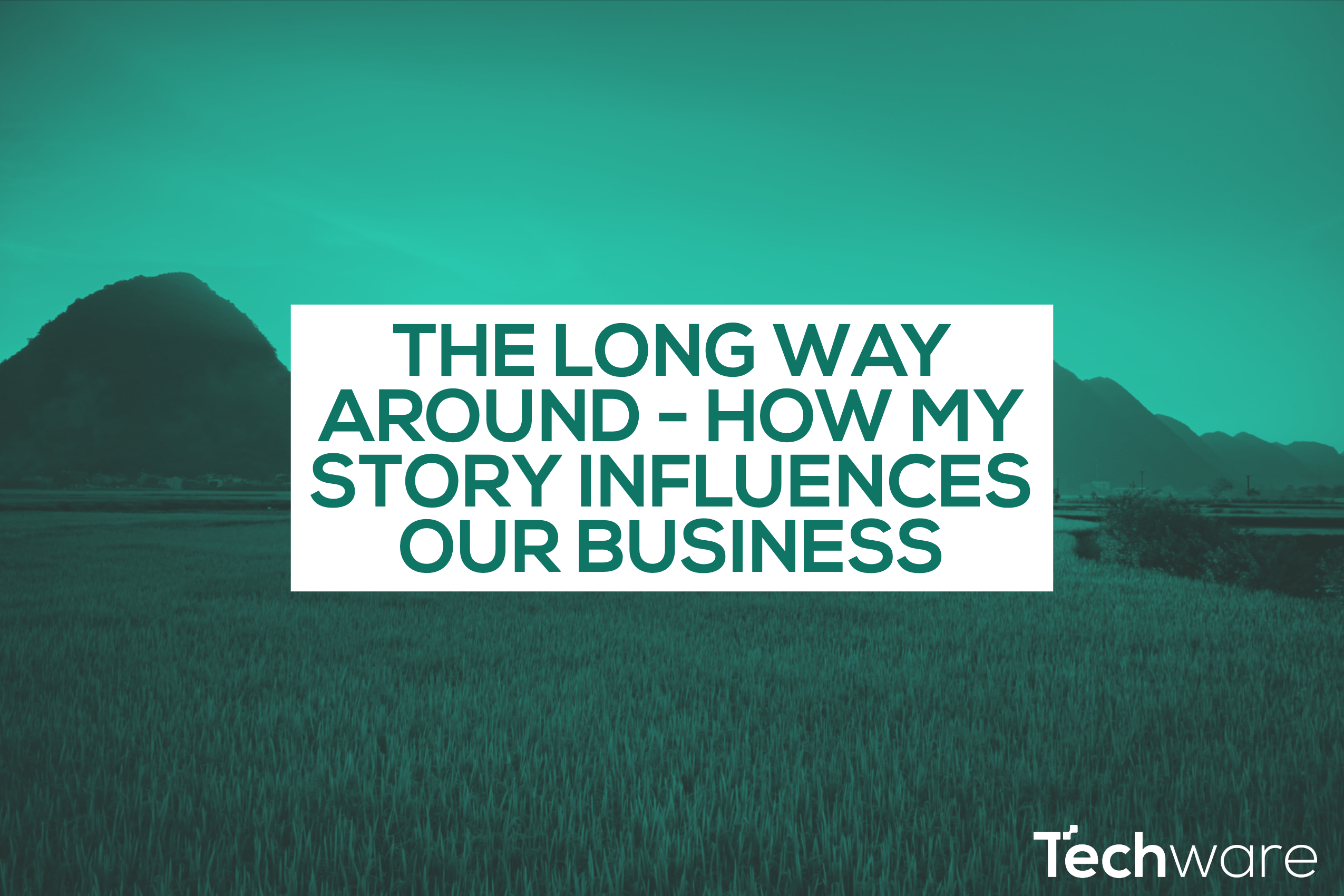 This week, I had the privilege of speaking to the fantastic team at South East Community Links (SECL). Now this presentation wasn't your normal IT on-boarding, we didn't touch on what we have planned for the users,
creating a mobile workforce or protecting yourself on line - this was a little different.
When we first met with the team from (SECL) I knew that something very special was happening. South East Community Links is a fantastic organisation that exists solely to achieve better social and economic outcomes in our community. span>
One of these services really hits home with myself and the Techware family-
Supporting migrants and refugees to successfully settle in their new home.
My family migrated as refugees to Australia from Laos when I was a young kid. This relocation was borne out of a life threatening situation where my father would go to sleep night after night not knowing whether he and his

family will be safe the next day.
Mum and dad knew that it was time to get out of Laos at any cost. They gathered as much
money as they could and they started planning our journey to Australia.
After overcoming many hurdles we managed to get a place on a ship destined for Australia. Unfortunately the ship was quarantined for eight months off of the coast of Singapore as the authorities were questioning who we were, where we were coming from and our final destination. Luckily for us during the time on the ship a Singaporean refugee relief service provided us with food
and fresh drinking water.
After eight months on the boat we were sent to a refugee camp for another 6 months. After around 20 months of travelling back and forth between
camps and a boat we were handed the golden ticket - entry to Australia (this time via Qantas!).
It wasn't all smooth sailing from there, my parents arrived with five children all under 10 years of age, they knew no English and needed a job. They worked tirelessly to give my brothers, sisters and I the best opportunities they could. Through
hard work and dedication they were able to put us all through private school and set us up with a strong work ethic.
When we were older, there was an opportunity to start a good business. This was during the technology boom when Bill Gate's vision, a computer at every desk and every home was starting to take shape in the 1990s. As a family we decided that we
would start a business - Techware.
We needed an initial investment of $50,000 to get the business off the ground but only had $10,000 at the time. Wanting to stay away from banks my dad asked friends and family for support. The ones who responded were the ones that journeyed with us from the refugee camp. They all new that this was not just starting a business, but more so part of my parents aspirations to build a
better life.
After we received the funds we started to pay back the loans month on month with interest and when Techware became profitable we told our parents to retire and start to enjoy all that they had worked for. We have been fortunate enough to send them on holiday after holiday (until they said no more holidays!), but it was the least we could do for our parents who gave us so much.
I'm proud of our story and what Techware has become. We have always been and will continue to be a people business first. I appreciate every opportunity that I
have been given and work hard to give back to a community that has given me so much.
"This week was a surreal experience. Sharing my story with an

organisation that shares so much of what we value at Techware."
The fact that SECL works with families like mine and now we are in the position to help SECL
to improve the way they service clients makes me profoundly happy.
I'm humbled that after all this time we seem to have come full-circle. From a migrant family in Laos, to an IT Provider that now has the opportunity to play some part in enriching the lives of other migrant families settling in Australia.